I Have a Dream: 50 Years Later Celebrate Martin Luther King JR March On Washington
50 Years Ago Today, a King Spoke To Men, Women, and Children About His Dream To Our Nation. on August 28, 1963, Martin Luther King JR Spoke Only What His Heart Could Write. He spoke of a "day when all of God's children, black men and white men, Jews and Gentiles, Protestants and Catholics, will be able to join hands and sing in the words of the old Negro spiritual: Free at last! Free at last! Thank God Almighty, we are free at last!
Martin Luther King, Jr. was an American clergyman, activist, and leader in the African-American Civil Rights Movement. He is best known for his role in the advancement of civil rights using nonviolent civil disobedience. via
Wikipedia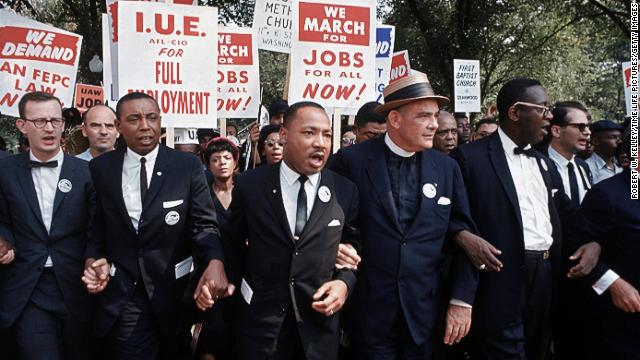 We Today Stand as One Nation, Under God and Need To Continue To Make Our Dreams Reality. We Salute Efforts of Change For The Better.
RIP Marin Luther King Jr. January 15, 1929 – April 4, 1968