Keep A Child Alive: Alicia Keys, Chris Rock, Lenny Kravitz + More Raise $3.8 Million
Thursday night Keep a Child Alive (KCA) celebrated their 12th annual Black Ball at the Hammerstein Ballroom in New York to raise the necessary funds to provide treatment and care for children and families impacted by HIV and AIDS in Africa and India. The event raised an amazing $3.8 million!
KCA co-founder and the night's host Alicia Keys, was joined on stage by Chris Rock who emceed the event, keeping the crowd laughing in between breaks and possibly giving the audience a preview of his upcoming hosting gig at the Oscars.
Lenny Kravitz, LION BABE and Wale joined Alicia on stage to perform electric performances that had the crowd on their feet. Additional guests included Gayle King, Clive Davis, Lewis Hamilton, Padma Lakshmi, Tyson Beckford, Carmelo Anthony, David Byrne, Hanna Bronfman, Swizz Beatz, KRS-one, Maxwell, Nigel Barker, Mr. Brainwash, Kehinde Wiley, Baz Luhrmann and more.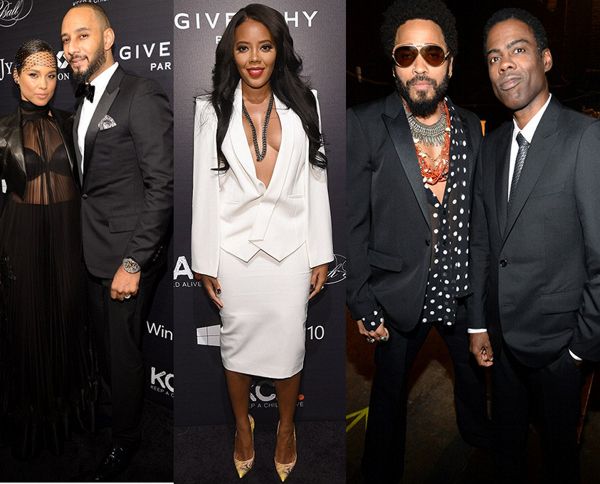 Chairman of the Motsepe Family Foundation, Patrice Motsepe and Deputy Chairman, Dr. Precious Moloi-Motsepe were honored with Keep a Child Alive's Humanitarian Award for their efforts to address the issues of social and economic inequality for Africa's poorest people, and their generous support of HIV and AIDS initiatives over the years.
Credit Source: Baller ALert/Getty Images